Chainsaws
Transform any outdoor space with our collection of efficient and easy to use chainsaws. Enjoy a stress free experience and effectively cut and trim trees and bushes with ease. With Choice from either a petrol, cordless or electric chainsaw. We are sure to have a chainsaw suitable for you and your gardening needs. 
SEARCH CHAINSAWS BY POWER SOURCE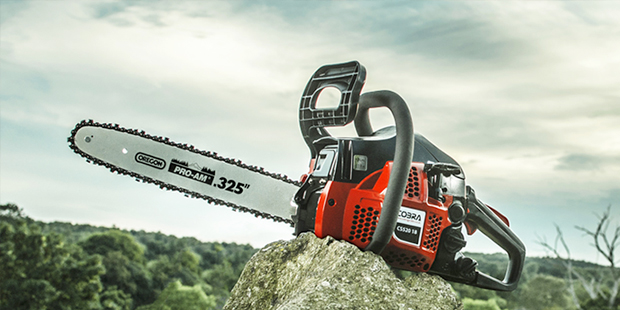 Petrol chainsaws are ideal for large, challenging gardening tasks as they are robust and powerful. Our petrol chainsaws provide you with the power you need to take on heavy workloads while being lightweight so you can get the job done easily.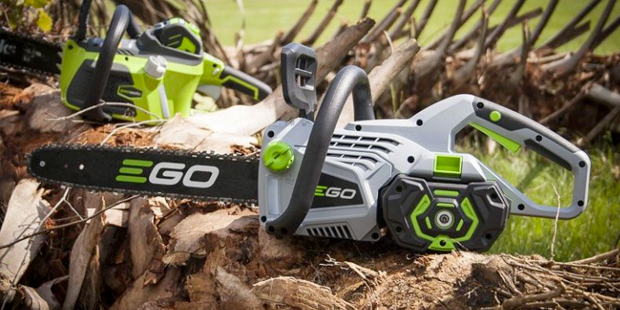 Cordless chainsaws are ideal for small, challenging gardening tasks. With no cord holding you back and impressive cutting power, cordless chainsaws are ideal for maintaining your garden.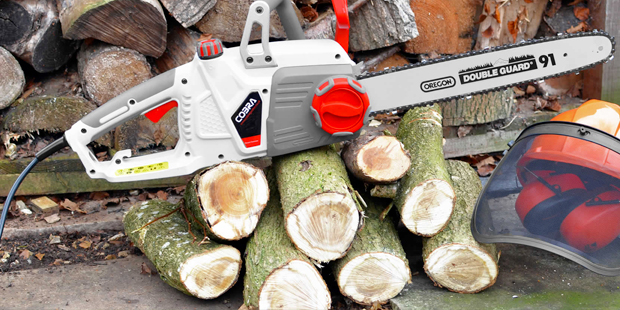 Our Electric chainsaw models are lightweight and suitable for small gardening tasks such as cutting small overgrown trees and pruning. Electric chainsaws are usually much quieter than petrol chainsaws which makes them ideal for domestic use.
CHAINSAWS FROM LEADING WORLDWIDE BRANDS
From landscaping to agriculture, we have a complete range of chainsaws manufactured by top worldwide brands. With a collection of powerful and efficient chainsaws available from Cobra, Ego and Karcher we are sure you will find the right model for you. From firewood cutting to limbing, we have an array of chainsaws ideal for occasional and everyday use. 
Make light work of cutting through wood with innovative design and flexibility. Experience powerful performance with either an electric, petrol or cordless chainsaw from Trafalgar Ground Care. 
EVERYTHING YOU NEED TO KNOW ABOUT OUR RANGE OF CHAINSAWS
Our array of petrol, electric and cordless chainsaws have simple chain tensioning, automatic chain lubrication and powerful cutting results to achieve excellent results with convenient operation.  Discover what options are available and choose the right chainsaw for you and your gardening needs.
DISCOVER OUR FULL RANGE OF ROBUST & EFFICIENT CHAINSAWS
Chainsaws are an essential piece of equipment for maintaining your garden and outdoor spaces. If you're still unsure on what  chainsaw to choose then contact us for expert advice and support. We are always happy to help with any questions you may have.
 RELIABLE AND TRUSTED CHAINSAWS FROM TRAFALGAR GROUND CARE
Ideal for cutting firewood and pruning trees, there's a variety of chainsaws to choose from that provide excellent cutting performance and durability. With choice from a selection of premium brands, we have a comprehensive range of powerful and reliable chainsaws, whatever the garden task, we have the solution.
---
WHY SHOP WITH TRAFALGAR GROUND CARE?

FREE UK Mainland Delivery 
on all orders

Call 01403 273 444
for Expert Advice and Support
---