Garden Vacuums and Leaf Blowers
Keep your garden clear of leaves and debris with our large collection of robust and effective leaf blowers and garden vacuums. Our leaf blowers and garden vacuums can be used to effectively remove grass cuttings and leaves from unwanted areas. Garden vacuums shred and mulch leaves, making them ideal for compost. Clearing leaves is extremely important as they can block light and harbour diseases that can affect the health of your lawn.
SEARCH LEAF BLOWERS & GARDEN VACUUMS BY POWER SOURCE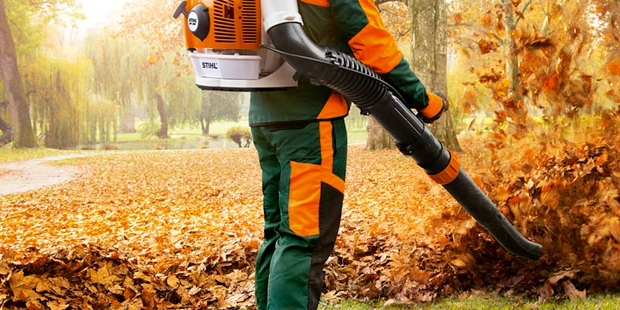 Petrol leaf blowers are best suited for larger gardens or areas where the task at hand requires more power or for jobs where a power source is not easily accessible.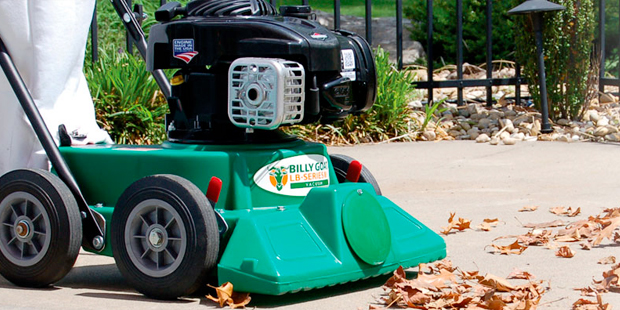 Explore the famous Billy Goat range of Leaf and Litter Vacuums, Debris Loaders and powerful Force Blowers.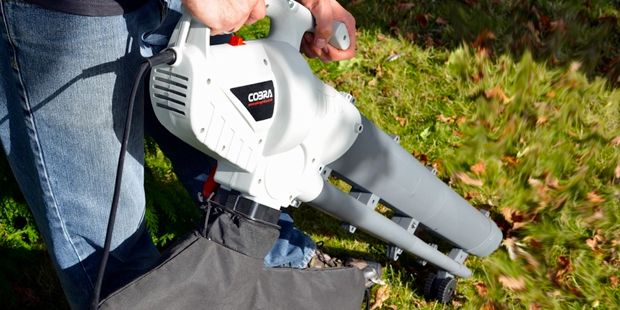 Electric leaf blowers are light and easy to operate and move around with ease. They will mulch much of the debris as they collect making it easier to compost.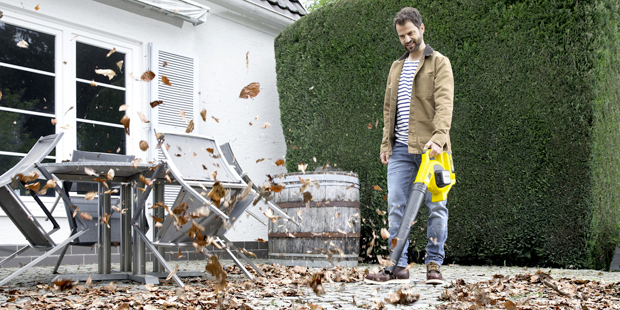 Can't stand all those fiddly cables, or need to work more quietly? Our range of cordless battery powered leaf blowers are all you need to tackle all those leaves! Simply charge up your battery and off you go!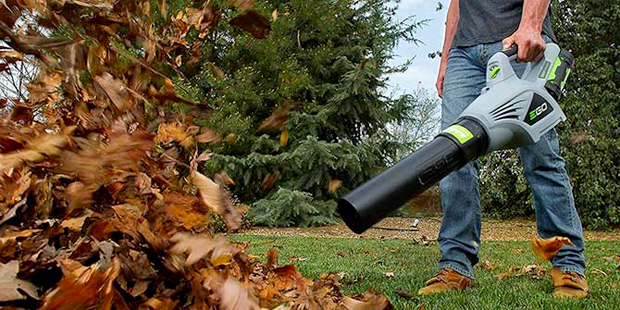 Leaf vacuums are a great essential for keeping your garden clear of leaves or debris. Some come with both both blow and vac functions. Garden blowers will quickly and easily blow away all the leaves from your lawn or path.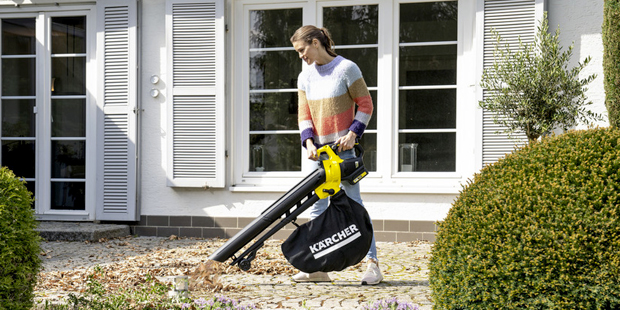 Can't stand all those fiddly cables, or need to work more quietly? Our range of cordless battery powered leaf blowers are all you need to tackle all those leaves! Simply charge up your battery and off you go!
DYNAMIC & ROBUST GARDEN VACUUMS & LEAF BLOWERS
Keep your garden spotless and free of leaves and garden debris with our range of dynamic and robust leaf blowers and garden vacuums. If left, piles of leaves can become a hotbed for pests and diseases as well as creating a dangerous and slippery surface. All the leaf vacuums we stock have been designed to deliver top-quality results and make leaf and garden debris removal easy and stress-free.
OUR COLLECTION OF GARDEN VACUUMS & LEAF BLOWERS
Garden vacuums and leaf blowers can save you hours of tirelessly raking and collecting dry leaves. We stock specialist products that use the latest technology to deliver unrivalled performance all year round. Our collection includes an array of standalone leaf vacuums and a combination of versatile blower vacuums, both of which make clearing leaves and garden debris simple and straightforward. 
With a large selection of garden vacuums and leaf blowers from leading brands such as Cobra, Ego, and Karcher, we are sure to have something for any gardening task. With a choice of  garden vacuums that are lightweight and affordable, have variable speed controls, and convert to vacuum in an instant, we provide budget-friendly products that are lightweight and efficient. Opt for the Karcher Blower VAC 18-200 which is a powerful cordless model that effortlessly removes stubborn debris from any surface. battery-operated leaf vacuums from Karcher and Ego allow you to easily clear and remove leaves without being restricted by a cord.
LEAF BLOWERS & GARDEN VACUUMS FOR DOMESTIC & COMMERCIAL USE
Choose from dynamic and powerful garden vacuums that are suitable for both commercial and domestic use. Consider a cordless leaf vacuum or electric leaf vacuum, both of which are easy to manoeuvre and are built to last. We also stock powerful and dynamic petrol leaf vacuums that are designed for demanding and challenging gardening tasks. A petrol leaf vacuum such as the Cobra BV26C is an all-in-one tool that'll help you combat garden debris and can convert between leaf blowing, vacuuming, and mulching. Our heavy-duty garden vacuums are ideal for medium to large gardens and are equipped with a powerful and efficient Cobra engine. 
Why not browse the rest of our ground care products to find the right product for your needs. Choose from hedge trimmers, chainsaws, and grass strimmers to help keep your outdoor space neat and tidy all year round. 
Trafalgar Ground Care stock the best selection of professional leaf blowers and garden vacuums to purchase online. Our range of dynamic and high performing garden vacuums will suit a large variety of applications and environments, from pavements and municipal areas to schools and large outdoor spaces. We also stock a large range of Billy Goat machines, including their specialist lawn and litter vacuums. We stock quality ground care products that can help you to maximise any outdoor space. If you have any queries or questions about any of our products then please do get in touch by calling us on 01403 273 444. Our customer service team will be more than happy to provide you with expert advice and support.
Is a garden vacuum worth it?
Garden vacuums help keep patios and pathways clean. Our collection is great for small gardens and removing leaves from around bushes and flower beds. There are several factors to consider when deciding to buy a leaf vacuum. Whether or not the vacuum can convert into a blower or mulcher, you'll also want to consider if you would rather buy a petrol, electric, or cordless garden vacuum. When deciding on different engines it's best to think about the size of the project at hand. 
Petrol leaf vacuums tend to be more powerful but can be loud, heavy, and difficult to start. 

Cordless leaf vacuums have a limited runtime and are best suited for small to medium-sized gardening tasks. 

Electric leaf vacuums have a cord which can restrict manoeuvrability but ensure an unlimited runtime. 
What is the difference between a leaf blower and a garden vacuum?
A leaf blower will move leaves from one area of your garden to the other, whilst a garden vacuum will remove them from your lawn, placing them in a collection bag. The most advanced leaf vacuums can convert between leaf blowing, vacuuming, and mulching, providing you with a versatile tool that can be used for multiple tasks. 
Can garden vacuums pick up wet leaves?
Garden vacuums will be able to pick up wet leaves. However, you must make sure you maintain and clean the vacuum regularly to ensure you don't cause any damage to the machine. The COBRA BP43C 43CC is one of the most powerful leaf vacuum cleaners on the market and has been designed to make clearing your garden a simple and effortless task.
Can Garden vacuums pick up stones and twigs?
Garden vacuums are not designed to pick up garden debris such as stones and twigs. Stone and twigs can clog the fan which can seriously damage the vacuum. 
---
WHY SHOP WITH TRAFALGAR GROUND CARE?

FREE UK Mainland Delivery 
on all orders

Call 01403 273 444
for Expert Advice and Support
---