Grass Strimmers
Grass strimmers are a versatile and useful garden tool that helps keep weeds and long grass tidy and under control. Grass strimmers will usually have a small nylon line that spins at a high speed to cut long grass or weeds, ideal for finishing the edges of your lawn or to cut back weeds on a driveway. 
SEARCH GRASS STRIMMERS BY POWER SOURCE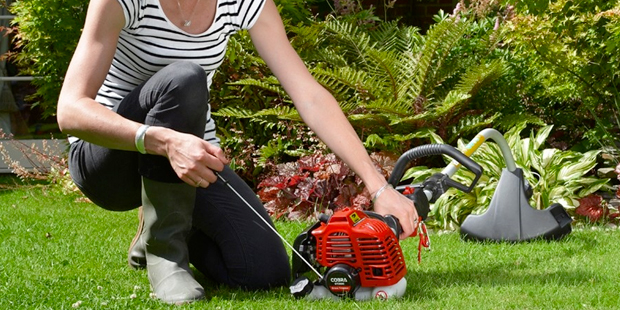 Petrol grass strimmers are the ideal solution for cutting down large areas of long grass and vegetation as they offer the most mobile option as well as offering a longer running time.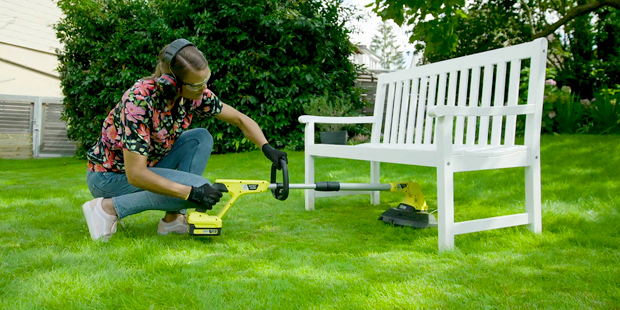 Cordless grass strimmers are a useful tool for larger gardens where being tethered to a mains power outlet is not an option. A battery operated cordless strimmer will ensure effective cutting even in tricky situations, without having to untangle power cables.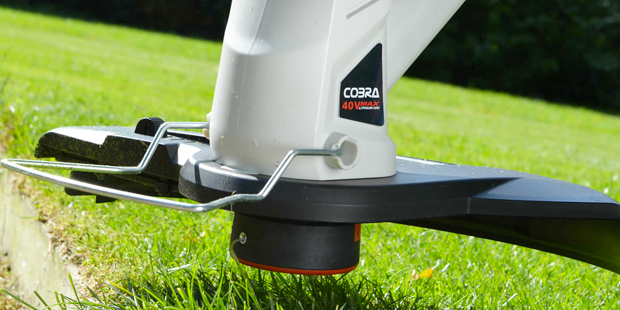 Electric grass trimmers are suitable for lawns of all shapes and sizes and are quieter than a petrol one and therefore perfect for residential areas where you want to keep your lawn edges neat and tidy.
---
WHY SHOP WITH TRAFALGAR GROUND CARE?

FREE UK Mainland Delivery 
on all orders

Call 01403 273 444
for Expert Advice and Support
GRASS STRIMMERS FROM WELL-KNOWN BRANDS
Tackle any awkward or hard to reach areas of your lawn with our large selection of grass strimmers. With a choice of petrol, cordless and electric grass strimmers we are sure to have something suitable for your gardening needs. Choose from a large range of grass strimmers from well-known brands such as Cobra, Karcher and Ego and order online for free delivery on all UK orders.
WHY BUY GRASS STRIMMERS FROM TRAFALGAR GROUND CARE 
Trafalgar Ground Care is one of the UK's leading suppliers of garden tools and machinery, we take great pride in providing high-quality products and excellent discounts on a large variety of different products. If you would like to find out more information about our range of grass strimmers, then please call us on 01403 273 444 or alternately you can email us at customerservice@tce.org.uk. Our customer support team will be more than happy to assist you with any of your queries or questions.
---