Hedge trimmers
An efficient hedge trimmer can save time and prevent aching arms. Developed and designed for overgrown long hedges and bushes, we have a comprehensive range of hedge trimmers to help keep your garden under control.  
Keep your outdoor spaces neat and healthy, with our hedge trimmers. Successfully clip hedges and bushes to your desired size and shape with our professional collection. No matter how big the challenge, we guarantee we have a hedge trimmer suitable for you and your needs. Choose from a selection of durable and efficient cordless, petrol and electric hedge trimmers. Take Care of your garden and maintain outdoor greenery with ease with our range
SEARCH HEADGE TRIMMERS BY POWER SOURCE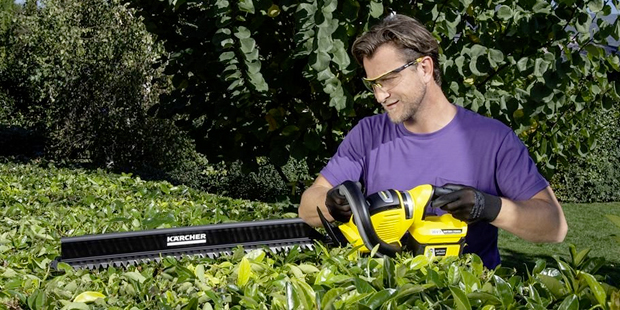 CORDELSS HEDGE TRIMMERS
Cordless hedge trimmers are ideal for any professional or domestic gardener. With no cord restricting your movement and low maintenance, a cordless hedge trimmer will allow you to get your garden looking its best with minimal effort.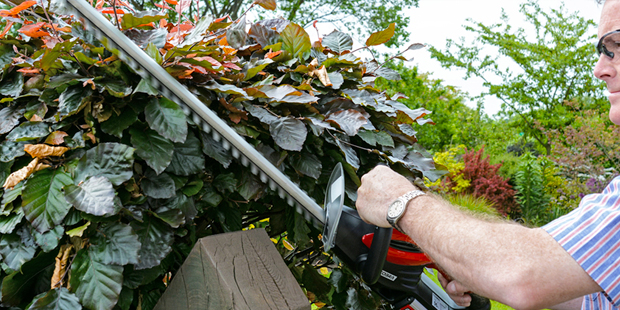 PETROL HEDGE TRIMMERS
Petrol hedge trimmers are perfect for difficult and challenging tasks as they are more robust, powerful and perfect for cutting awkward and large hedges with thick branches.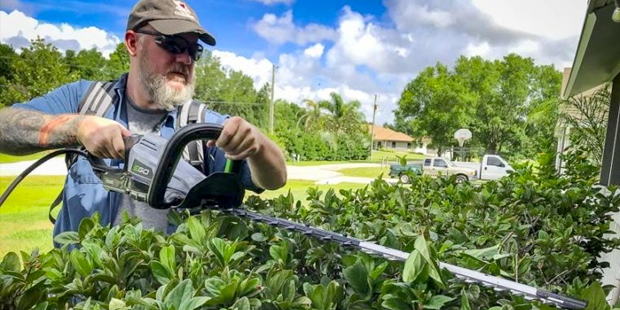 ELECTRIC HEDGE TRIMMERS
Electrical hedge trimmers are lightweight and provide low maintenance, ideal for smaller gardens with access to a mains power supply.
HEDGE TRIMMERS FROM LEADING WORLDWIDE BRANDS
With our collection of hedge trimmers from top brands such as Cobra, Ego and Karcher we are guaranteed to have something to make maintaining your garden easier. Tame hedges, shrubs and bushes with innovative designs and flexibility. Experience the powerful performance  our cordless, petrol or electric hedge trimmers can offer. 
EVERYTHING YOU NEED TO KNOW ABOUT OUR OF HEDGE TRIMMERS
Neaten up your hedges and transform any outdoor space with our collection. Discover what options are available and choose the right hedge trimmer for you and your gardening needs.
DISCOVER OUR FULL RANGE OF HEDGE TRIMMERS
A pair of powerful and durable hedge trimmers can help prune, tidy and trim your bushes and shrubs, and have them looking perfect in no time. If you're still unsure on what hedge trimmer to choose then contact us for expert advice and support. We are always happy to help with any questions you may have.
RELIABLE AND TRUSTED HEDGE TRIMMERS FROM TRAFALGAR GROUND CARE
Our collection of powerful, robust and efficient, hedge trimmers have all you need to keep your hedges from looking overgrown and untidy. Take control of your hedges and shop with confidence at Trafalgar Ground Care.
---
WHY SHOP WITH TRAFALGAR GROUND CARE?

FREE UK Mainland Delivery 
on all orders

Call 01403 273 444
for Expert Advice and Support
---