Lawn Mowers
Get your garden ready for summer with our comprehensive range of efficient petrol, cordless and electric lawn mowers from top trusted brands. With a choice of cylinder, electric and hand propelled lawn mowers, the options are endless. We have a large selection of powerful and robust lawn mowers that make gardening easy and stress-free. Choose from  different sizes, cutting methods and blade widths, we are sure to have a highly efficient lawn mower suitable for all your gardening needs. 
Whether you have a large, medium or small garden, we guarantee we have the perfect lawn mower for you. Take the hard work of maintaining your garden with our large collection. Choose from our selection of powerful and efficient  petrol, electric, or cordless lawn mowers from some of the world's leading top brands. Take pride in your garden again with Trafalgar Ground Care.
SEARCH LAWN MOWERS BY POWER SOURCE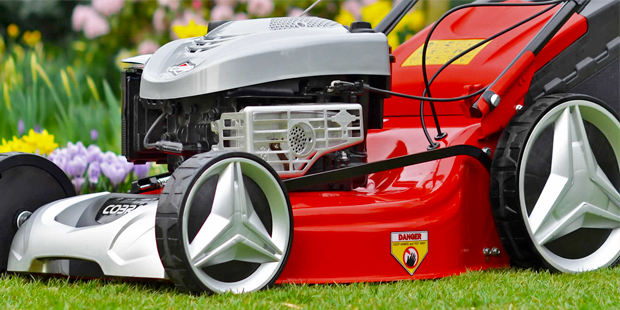 PETROL LAWN MOWERS
Petrol lawn mowers are commonly used by domestic or commercial gardeners who have to deal with large gardens. Without the hassle of a cable, petrol mowers are ideal as they are durable, robust and powerful. Suitable for a variety of terrains, a petrol mower is the way to go if you're after a lawn mower that can tackle all types of conditions with ease.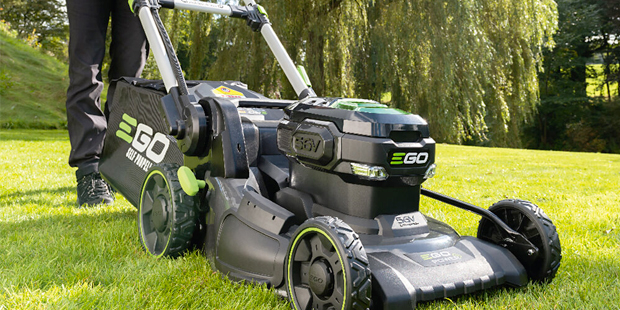 CORDELSS LAWN MOWERS
Cordless lawn mowers provide you with a quiet yet powerful experience. With no cable to deal with and without the worry of being close to a power source, a cordless lawn mower is low maintenance and ideal for a variety of gardening tasks.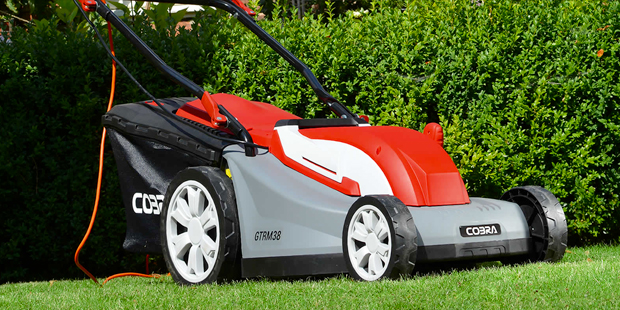 ELECTRIC LAWN MOWERS
Electric lawn mowers are perfect for small gardens close to a power source. Quieter and much lighter than a petrol mower,  our  electric mowers will easily be able to tackle any small gardening challenges thrown your way
LAWN MOWERS FROM LEADING WORLDWIDE BRANDS
Avoid your garden turning into an overgrown jungle with our selection of powerful and easy to use lawn mowers. Perfect your lawn and choose from leading worldwide brands such as COBRA, EGO, Murray and Karcher. 
We have a selection of lawnmowers designed for domestic and commercial use, choose from push or self-propelled, battery powered or petrol powered. Our collection  includes a range of modern features to suit you and your garden so you can enjoy a beautiful lawn all year round.
EVERYTHING YOU NEED TO KNOW ABOUT OUR RANGE OF LAWN MOWERS
Choosing the right lawn mower can often be challenging and daunting. With so many options to choose from nowadays, it can be difficult to find the right lawn mower with the features you need.  At Trafalgar Ground Care, we make it a simple process so you can make a stress-free decision. 
Whether you need a lawn mower for a large garden with bumpy terrain or a mower for a small household garden, we are sure to have something for you.
DISCOVER OUR FULL RANGE OF LAWN MOWERS
We have a selection of reliable, efficient and powerful lawn mowers that will keep your garden trimmed and tidy. If you're still unsure on what lawn mower to choose then contact us for expert advice and support. We are always happy to help with any questions you may have.
RELIABLE AND TRUSTED LAWN MOWERS FROM TRAFALGAR GROUND CARE
With choice from a selection of premium brands, we are sure to have something that'll last you for years to come. Find the right lawn mower for you and buy with confidence from Trafalgar Ground Care.
---
WHY SHOP WITH TRAFALGAR GROUND CARE?

FREE UK Mainland Delivery 
on all orders

Call 01403 273 444
for Expert Advice and Support
---